Search Knowledge Base by Keyword
For every property on your website, RentPress will scan through each address and create a city-based landing page then add each property to it. For a portfolio with properties in Columbus, Ohio, you will find a page at "yoursite/city/columbus-oh/" with a title of "Apartments in Columbus, OH." These pages provide immense SEO authority value for your website and are a great starting point for your SEO strategy.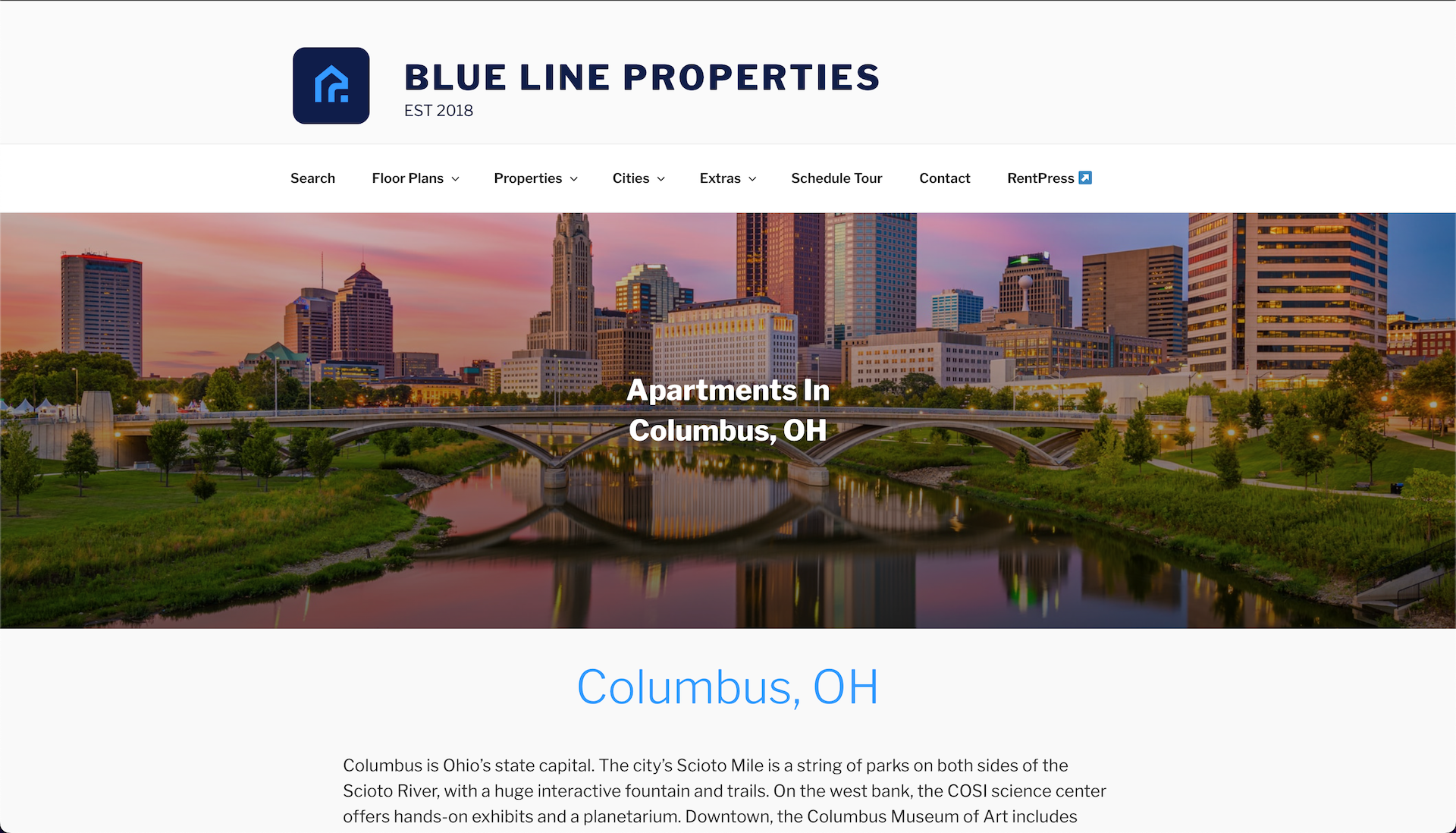 By default, each city page will display each published property on it and, where applicable, each property's current pricing.
These taxonomy terms also support additional content for you to build out these pages. You can find them in your WordPress dashboard under Properties > Cities.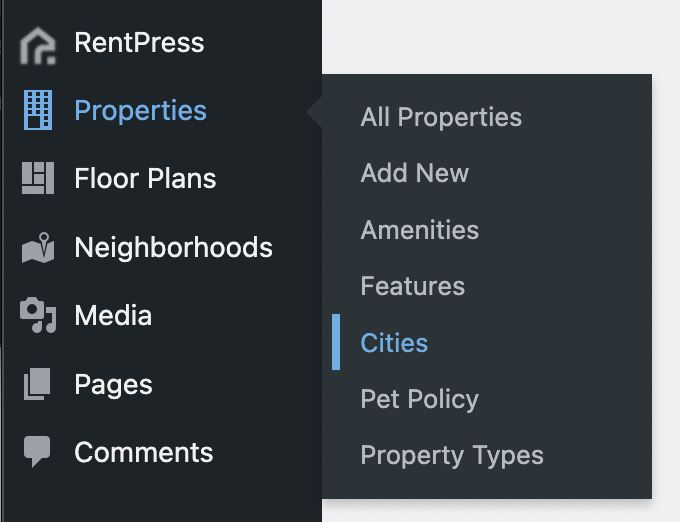 You will then be presented with a screen allowing you to manually create a new city page on the left, and a list of all saved cities on the right. Hover your cursor over the city you'd like to edit, and click the Edit button that appears.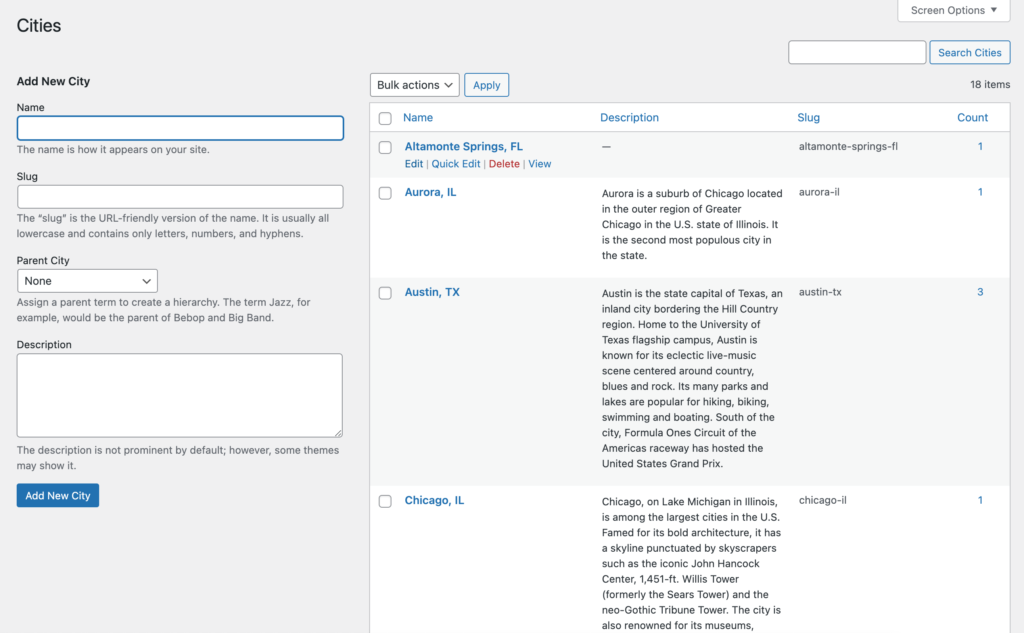 Marketing
Featured Image
Assign a featured image to your city. This will be used as the main "hero" image on the floor plan listing and as a thumbnail for the floor plan on search pages. If a featured image is not set, the city will use the placeholder image assigned in the RentPress settings.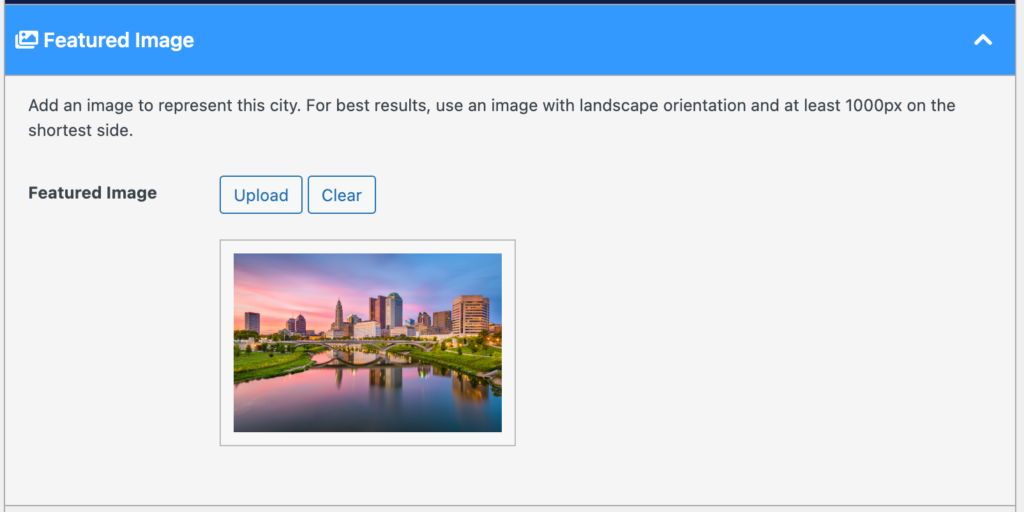 Short Description
Add a short summary description about this city. This description will also be used on property pages. For best results, keep less than 120 characters.

Extended Content
In this section, you can add any additional content to your city. This will only be displayed on the city's page. If no content is entered, this section will not display. Select HTML tags are supported. For a full reference, view the list of supported tags from wp_kses_post.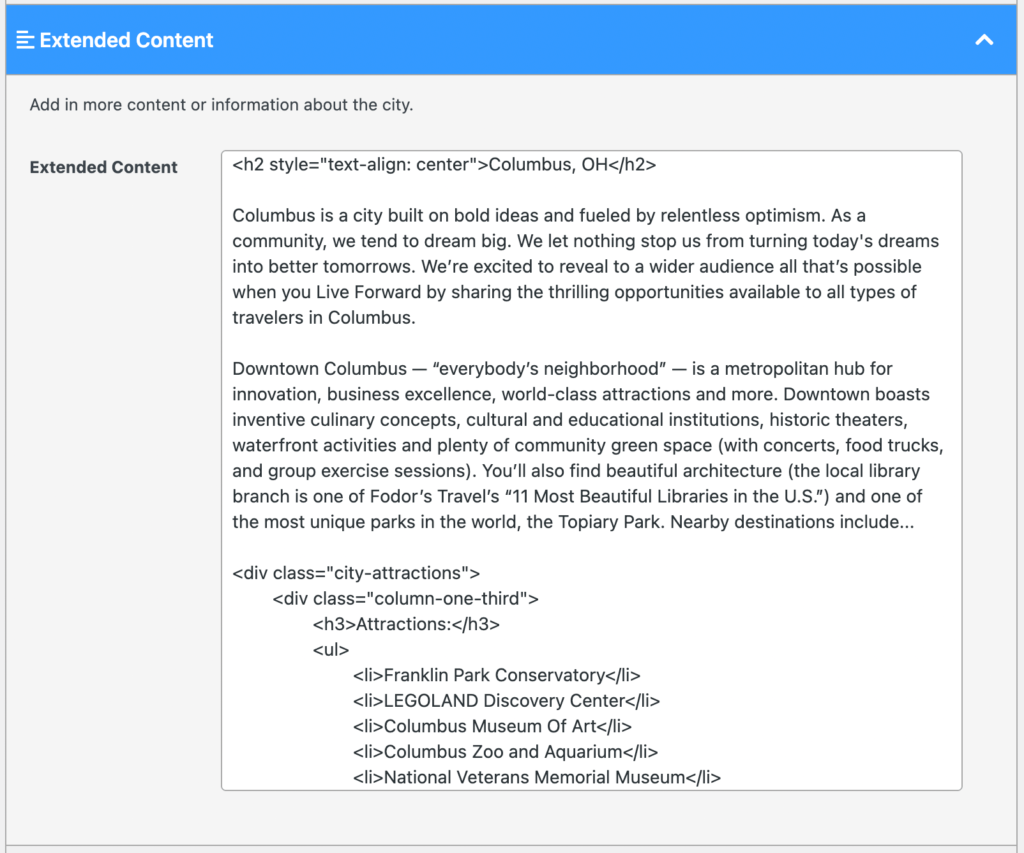 Tip: use a tool like HTML List Generator to build a list of attractions for your shoppers.
Shortcode
Insert a shortcode from a WordPress plugin or theme. This works great with a photo gallery, map, or contact form. If no shortcode is entered, this section will not display.

Info
Term Info
This section contains fields required by the WordPress taxonomy framework. In most cases, once these fields are populated, you should never need to edit these.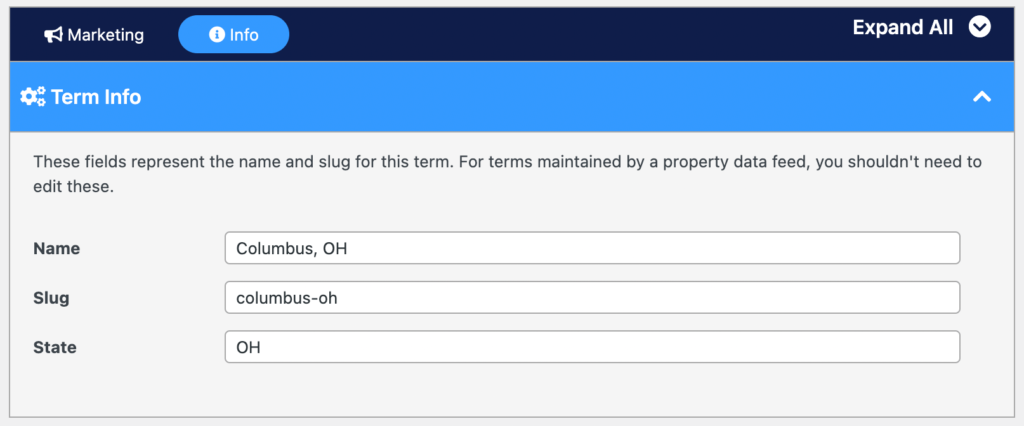 This page can now integrate into your SEO strategy passively by just letting the search engines crawl it for information. Or you can take a more active approach by adding the link into the site's main navigation, footer, or even homepage.
See Also