Search Knowledge Base by Keyword
RentPress Neighborhood Editor
Neighborhood Editor
The neighborhood editor consists of two tabs: Properties and Info. The properties tab is where you assign properties into this neighborhood. The Info tab is where you add romance copy about the neighborhood.
Additionally, you'll find the WordPress data point Neighborhood Featured Image.
Properties
Choose Properties
Select all the properties you would like to add to this neighborhood. You can search by property name.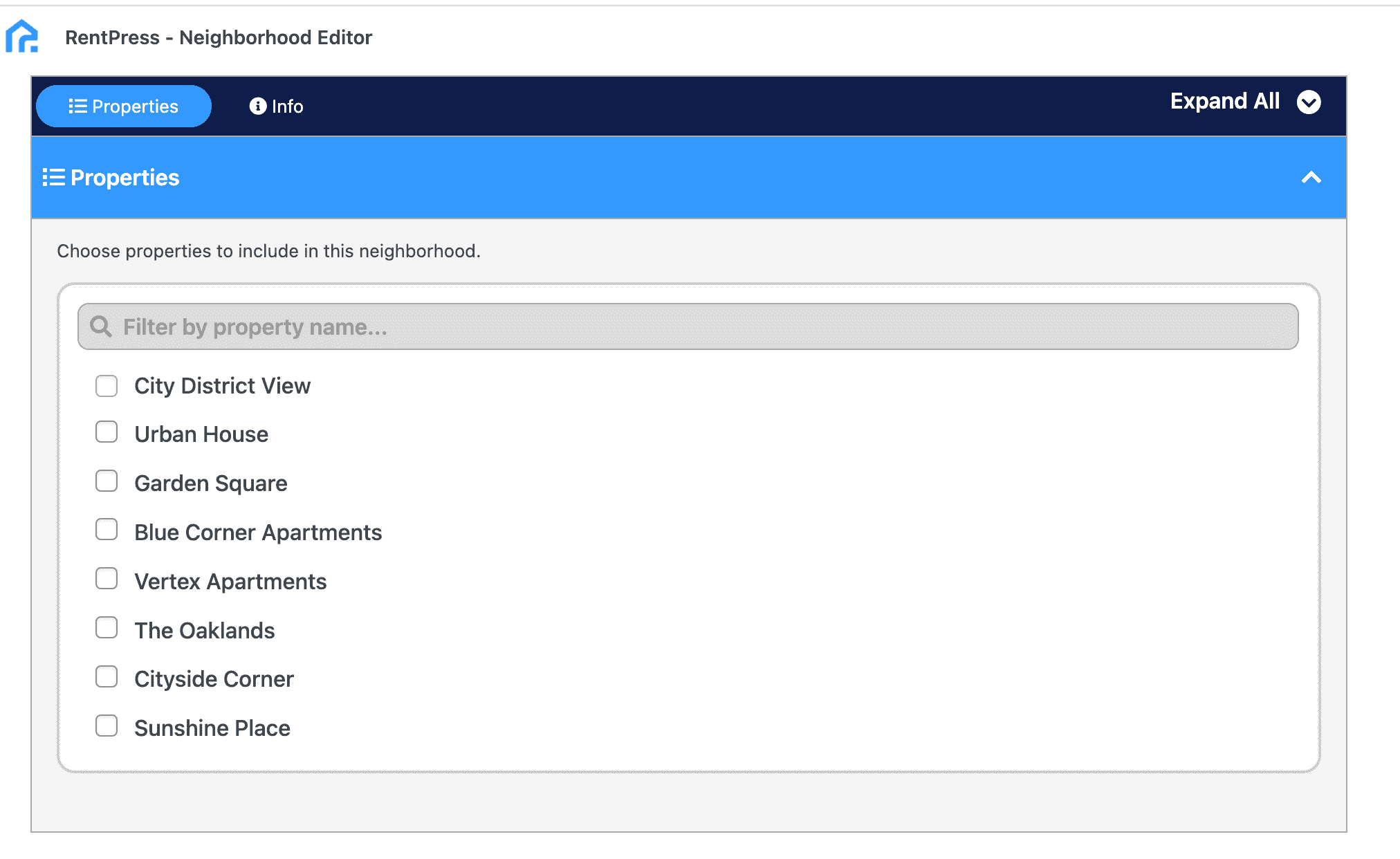 Info
Info Text
Add romance copy about this neighborhood. This copy will be used on the neighborhood and property page templates.

Neighborhood Featured Image
Assign a featured image to your neighborhood. This will be used as the main "hero" image on property listings and as a thumbnail for the neighborhood.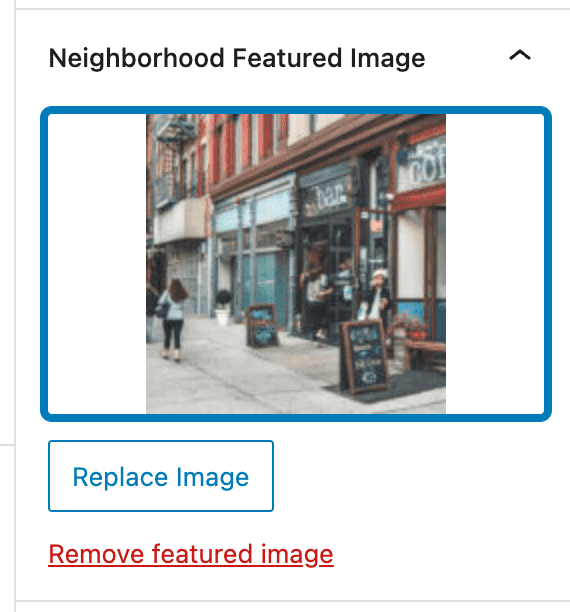 ---
See Also