How to Add Matterport Tours
How To Add A Matterport 3D Tour to a Floor Plan On Your Site
---
Goal
This article details how to add a Matterport 3D Tour to a floor plan On Your Site.
---
Contents
---
Requirements
You must have RentPress installed, at least one property, and a floor plan to add your 3D tour.
You must also have a Matterport tour link similar to https://my.matterport.com/show/?m=XXXXXXXXXXX
Helpful articles:
---
Add your Matterport tour
Inside the edit screen for your floor plan, towards the bottom of the "Floor Plan Information" metabox, you will find a field labelled "Floor Plan Matterport Video."

Paste your tour link in this field. Click the update button to save your tour. If you are using the included single floor plan template, you will now see the 3D tour on the page.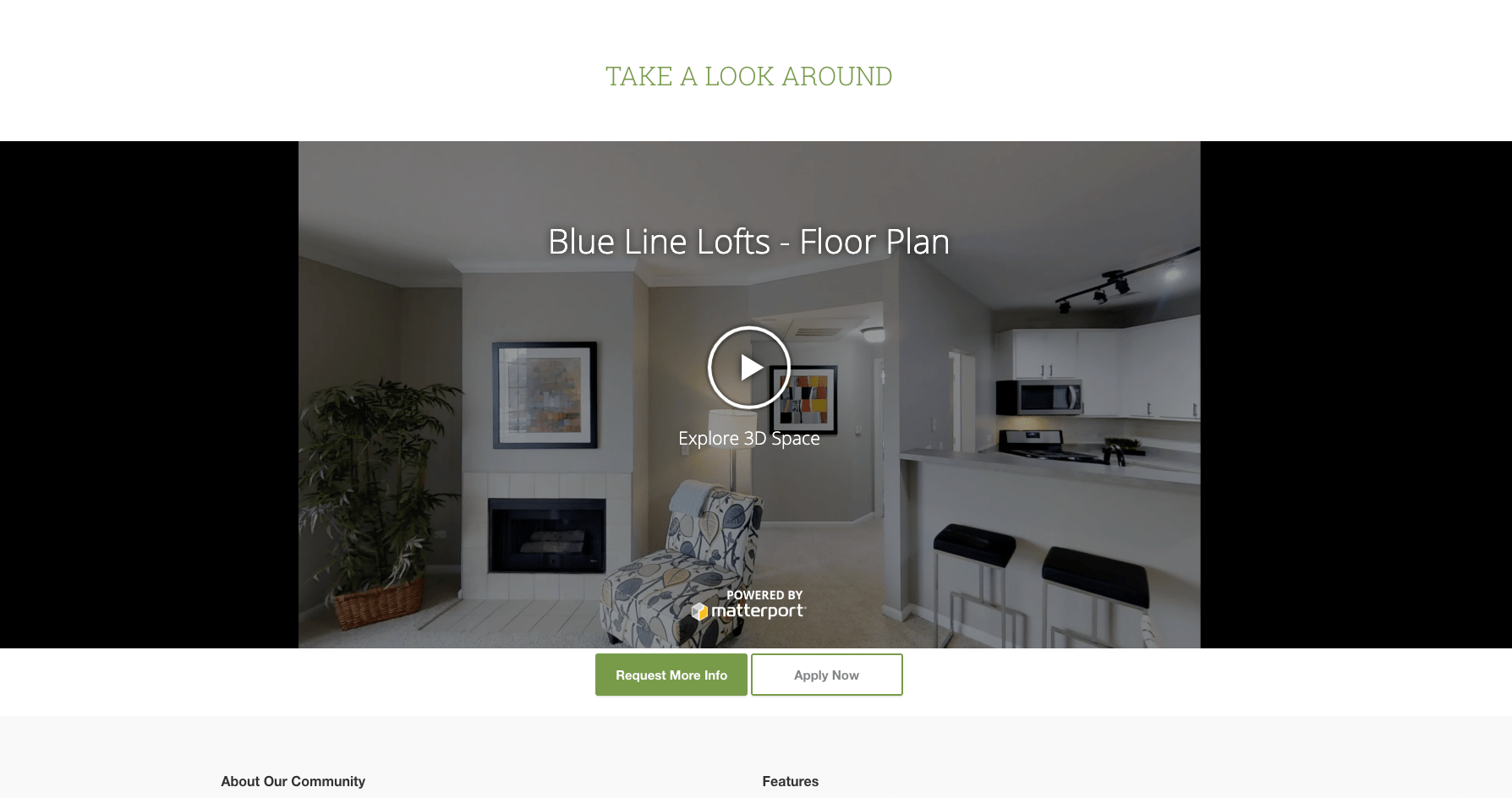 ---
Tips:
You will notice the "Override" checkbox next to the field will enable itself. It is necessary to leave this checked.